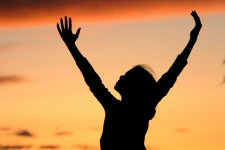 Discovering Your Life Purpose: Living the Life You Were Born to Live
Is your life filled with purpose? Every single one of us has a reason for being here on the planet right now, and every one of us has a unique contribution that no one else can make. It's the reason you were born. Are you living the life you were born to live? This inspiring life purpose training takes you on a journey of exploration and evaluation. Course includes interactive web tools and meditations for living with purpose. Ask yourself the right questions and unveil answers that may surprise you.
"Your profession is not what brings home your paycheck. Your profession is what you were put on earth to do. With such passion and such intensity that it becomes spiritual in calling." ~ Vincent Van Gogh
Living with Purpose: Manifesting Your Heart's Desires
By Melanie Votaw
Manifesting can be tricky business. While "
The Secret
" is a wonderful message, creating what you want isn't always so easy. I believe it is a complex process that we don't fully understand. When we work on manifesting, and things don't happen as fast as we'd like or in exactly the way we'd like, we tend to blame ourselves. However, I suggest that you trust the process. Trust that something wise is at work in your life that may be beyond your comprehension. Have faith that you are being led in the direction that your soul knows is best for you.
Of course, this doesn't mean that you stand by and just let life do whatever it will.
Manifesting work
puts the universe on notice about what you desire, and, as you probably already know, it often really works!
Working with Images
As you think about
the work
that you want to do in the world (i.e.,
your life purpose
), working with images is a great way to turn your inner reality into your
outer
reality. Images are often more powerful than words. So, think about the
essence
of
your life purpose
— the work that would bring you the most fulfillment, while also making a contribution in the world. Perhaps the essence is
love
or
freedom
or
unabashed creativity
.
Once you have determined the
essence of your life purpose
, create a symbol that will signify this
essence
. If "peace" is the essence, the symbol might be a dove. If "creative freedom" is the essence, the symbol might be a red ribbon dancing over mountains. (In these days of computer generation and Photoshop, let your own inner images be active, as well as interactive!) Be as creative as your heart desires. You can simply imagine the symbol in your mind, but it's even better to create it as an art project. Draw it, paint it, build it, turn it into a computer animation, dance it, sing it — whatever feels like the most fun!
Take a moment and doodle something on paper now! Let your hand move freely, and allow yourself to be surprised by the outcome!
Energize Your Symbol
After you have created your symbol, ask your higher self and any of your angels to assist you in energizing the symbol. Feel the symbol come alive with energy, vitality, love, passion, and joy. Feel it pulsating with life and light, and practice transmitting more energy to your symbol every day. Make it your best friend as you embark on your life purpose journey!
Copyright © 2008 Melanie Votaw. All rights reserved. If you are interested in publishing this article, please email .
You are invited to rate and comment on this article. What symbolizes your true essence?
total comment(s)