Reiki Introduction Class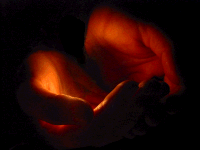 Reiki for Healing: Level I

You are invited to embrace a remarkable gift of healing, the ability to heal with your hands. The Usui system of Reiki is one of the easiest natural healing systems known today. Learn what Reiki is about and how it works. Receive your Reiki Attunement to permanently open this channel in your life.

[

Learn more

] [

Enroll Now

] [

Course Reviews

]



Reiki: An Introductionů or Review
By Maggie Wahls, RMT

Reiki is more than a healing method. Reiki is a way of life. Reiki is a connection with the ever-flowing light energy of the universe. And is the greatest teacher for those who are willing to listen and learn.

Reiki is pronounced "Ray - Key". Rei is the Japanese word, which means "universal" and is referring to a higher dimension of light and soul. Ki is the Japanese word, which means the vital life force energy - which interpenetrates and connects everything in this Universe.

Ki has also been called:
Chi by the Chinese
Light or Holy Spirit by Christians
Prana by Hindus
Mana by Hawaiian Kahunas
Kether by Jewish Cabbalists
Wakan or Wakouda by the Sioux
Orgon by Dr. Wilhelm Reich
Biocosmic Energy by L.E. Eeman

The Usui system of Reiki is one of the easiest natural healing systems known today. It is also the most effective way to transfer Universal Life Energy. Once you have been attuned to Reiki, you will be opened up like a channel and Reiki will flow through your hands of its own accord. You will always have this energy for healing yourself and others.

Reiki is Holistic in its Effect It reaches all levels of life and brings all these levels to their natural balance. Reiki energy is not your personal energy. It is a universal energy that exists everywhere and all the time. It will leave you strengthened and balanced. Reiki knows where to go within one's energy field to heal, balance and strengthen. You do not need to diagnose or add your own energy. The Reiki flows through you to the person, place or thing you wish to bring into balance.

Where does this Reiki energy come from?
The Reiki art of healing is an ability that has always been inside you, folded away and waiting to be developed. As a Reiki Master Teacher, one can master a process for activating this energy within others. The teacher is not using personal energy in this activating process but is tapping universal life energy on another level. The energy transfer, called an "attunement" tunes you in and enables you to channel and direct the life force energy known as Reiki in a precise way.

Once the attunement has occurred, the Reiki energy begins to flow.
You are the channel through which universal life energy flows unimpeded. The more you use it, the more abundantly it flows. The supply cannot run out, as the source is unlimited. You cannot drain yourself of energy because you are not using your energy. You are the channel through which the energy is flowing. Reiki is the force behind the Yin and the Yang. It is a whole and complete energy.


Reiki Master Teacher Maggie Wahls is the creator and instructor for the courses Reiki for Healing: Level I and Reiki for Healing: Level II. Learn more about Maggie and this course now.






Copyright © 2005 Maggie Jean Wahls. All rights reserved.