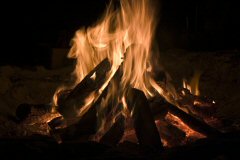 Discovering the Shaman Healer Within
Aho! Take a journey and an exploration into the worlds and the way of the Shaman. Come and sit down before the fire with the Shaman as you calm your mind and open your heart to the teachings of the Elders. As you walk the path of this course, you will re-member many skills, talents, places and people from your past that you have forgotten. Welcome to the reconnection to your purpose as healer. Let the Shaman Elder take the talking stick and listen to his words.
Power Song to Find Your Talisman
By Shaman Elder Maggie Wahls
A Shaman often carries a talisman in his medicine bag for protection from forces such as tricksters, evil spirits and astral beings that would try to put him off balance to take advantage of him. A talisman is an object that symbolizes an inner strength or talent. Often a friend or teacher gives a talisman to the Shaman. Sometimes a talisman will appear in one's path after mastering a particular skill or talent.
"We don't need to know or prove anything. Just to be, to take a risk and enjoy your life, is all that matters. Say no when you want to say no, and yes when you want to say yes. You have the right to be you."
~ Don Miguel Ruiz,
The Four Agreements Companion Book
Power songs are used in preparation for journeying and can also be used in healing or even when offering Reiki. Use this power song to help find your talismans for protection.
Buy or make a rattle for yourself. It can be as simple as a box of macaroni or a box of buttons. Be creative and express your true self in its creation. Then sit in a quiet place where you will not be disturbed and shake your rattler as you sing this power song...
Power of the eagle have I - power of air.
Power of serpent have I - power of fire,
Power of dolphin have I - power of water,
Power of mole have I - power of earth,
Power of lineage have I - power of the ancestors,
Power of spirits have I - power of the gods.
Power of truth have I - power of the inmost soul,
Seven powers about me to veil and support me,
On my journey without fear I go

Keep rattling and repeating this power song until you see an image of a person, place or thing. Then get an item that represents that image and put it in your medicine bag. It will be a powerful tool for your Shaman practice.
Copyright © 2004 – 2008 Shaman Elder Maggie Jean Wahls. All rights reserved.
Are you studying Shamanism? If so, what talisman is in your medicine bag?
total comment(s)