This Week's Self Healing Expression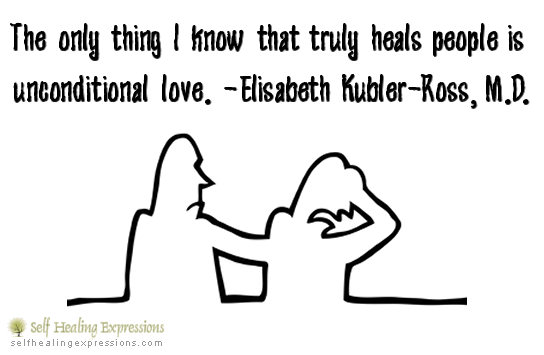 "The only thing I know that truly heals people is unconditional love." ~ Elisabeth Kubler-Ross, M.D.
Self Healing Expressions

is a long time provider of online self-help courses and holistic healing education. We invite you to review our course catalog, Holistic Marketplace and perused our site.