This Week's Self Healing Expression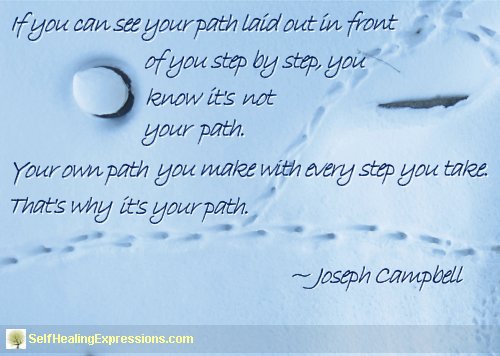 If you can see your path laid out in front of you step by step, you know it's not your path. Your own path you make with every step you take. That's why it's your path. ~ Joseph Campbell
Need help identifying your path?
Discovering Your Life Purpose: Living the Life You Were Born to Live
with Melanie Votaw
Self Healing Expressions

is a long time provider of online self-help courses and holistic healing education. We invite you to review our course catalog, Holistic Marketplace and perused our site.