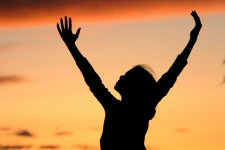 Discovering Your Life Purpose: Living the Life You Were Born to Live
Is your life filled with purpose? Every single one of us has a reason for being here on the planet right now, and every one of us has a unique contribution that no one else can make. It's the reason you were born. Are you living the life you were born to live? This inspiring life purpose training takes you on a journey of exploration and evaluation. Course includes interactive web tools and meditations for living with purpose. Ask yourself the right questions and unveil answers that may surprise you. [
Learn more
]
How Do You Think About Life Purpose?
By Melanie Votaw
"One's destination is never a place but rather a new way of looking at things."
~ Henry Miller
If this Henry Miller quote is true, maybe it's time to explore how you think about life purpose. You may be holding a limited viewpoint without realizing it.
One of my favorite exercises in my life purpose course is very mind-expanding. You start by making a list of the things that bring you joy. Then, you go back and write down every possible way to make a living doing each of the items on your joy list. For example, if sex brings you joy, you could make a living at it. I don't necessarily recommend that, but the idea is to expand what you believe is possible.
How could you make a living watching television? Really think about that. You could potentially become a television critic or blog about television, right? That would require an activity beyond watching television, but the profession comes out of your joy of watching TV. Get it?
Taking our cue from Henry Miller, begin to see your life purpose as a life journey rather than a destination. If you aren't happy with what you're doing day to day, begin to alter one little thing at a time. Explore, experiment, try things out. Don't necessarily think that you must have a revelation that leads you to that ultimate prize. You might find that, but if you concentrate on winning the race, you could miss many great experiences along the way. In other words, your life purpose – just like your life – is not a contest to be won. It's something to be enjoyed to the fullest, whether you feel you've achieved the pinnacle as yet or not.
Wayne Dyer says, "Everything in the universe has a purpose. Indeed, the invisible intelligence that flows through everything in a purposeful fashion is also flowing through you." That means your purpose is already within you. It has to be because purpose is in everything. So, everything you do actually has the purpose of leading you closer to your purpose, even if it appears to be a mistake.
The more you unfold your essential self from learned limiting beliefs, the closer you will be to that essential purpose that brings you joy and fulfillment. So, "lighten up" about life purpose, and allow it to come to you one step at a time. Each day, take the advice of Sufi poet, Rumi: "When you do things from your soul, you feel a river moving in you, a joy." That's what it's all about!
Melanie Votaw is the creator and instructor of the life purpose course Discovering Your Life Purpose: Living the Life You Were Born to Live. Also check out her MP3 downloads, Discovering Your Life Purpose: Two Meditations.