| | | |
| --- | --- | --- |
| | Following the call of your soul... | |
Self Healing Courses
Review our wide array of affordably priced holistic and healing courses and listen to your heart. Select the path that calls out to you at this moment in your life.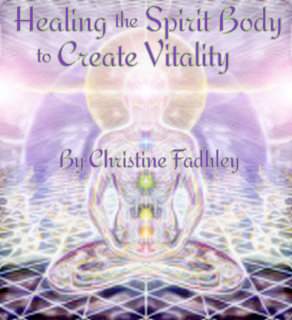 Healing the Spirit Body to Create Vitality
by Christine Fadhley
The lessons in this self-healing course empower you to understand and learn how to manage and heal your own aura health and thus gain the key to increased vitality. When the Spirit Body (which includes the aura and chakras) is torn, unbalanced or blocked, the physical body is vulnerable to illness or disease. Left untreated, this can hinder healing and wellbeing.
In Western society, many have forgotten (at great cost) that there is a link between the mind, body and spirit. This course guides us back to that connection and provides various tools for healing the spirit body.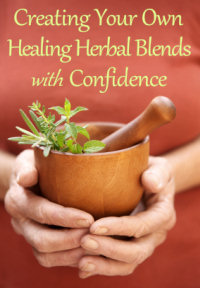 Creating Your Own Healing Herbal Blends with Confidence
by Lana J. Thomas
Whether you wish to be the
Family Doctor
for yourself and those closest to you – or – develop and hone your skills towards creating or expanding your own healing practice, this
herbal
studies course is intended to help you pave a path so you may step into whatever role you desire with confidence.
This herbal studies course guides you to become an herbalist, so you may...
| | |
| --- | --- |
| | Learn how to create herbal blends for healing for your own personal healing and your family. |
| | Add herbal healing to your existing healing practice. |
| | Start your own herbal healing business and selling your own herbal blends. |
| | Grow your own herbs and harvest them for use. |
| | Understand herbology before you decide which healing avenue to pursue. |
| | Tap into a holistic and natural resource for healing. |
This herbalist training takes you step by step –
from
introducing you
to
herbs to preparation of herbal recipes and herbal blends for encapsulation, teas, decoctions, extracts, tonics, and syrups.

Very helpful in telling you what you are going through and how to understand and handle it. ~ Gayle G. of Georgia
~~~~~~~~~~~~~~~~~
The course content is well thought-out. I enjoy the Resource Links provided especially the book references, which are very helpful. ~ Mary Anne B., Australia
~~~~~~~~~~~~~~~~~
I think this course is great. I learn about others and myself and the beauty in all of us. ~ Mark H., North Carolina
~~~~~~~~~~~~~~~~~
I really am enjoying the class. It has brought a new perspective on some parts of my life. ~ Joy, Minnesota
~~~~~~~~~~~~~~~~~
This course contains much useful information about self-help techniques and true soul searching. Teaches history and how to apply it to better current day life. Great alternative medicine. ~ Rene B, Ohio
Full Catalog of Healing Courses
Aura Healing Course [New!] Healing the Spirit Body to Create Vitality

by Christine Fadhley

Grief-Healing Course The First Year of Grief: Help for the Journey

by Marty Tousley, bereavement counselor

Pet Loss Courses A Different Grief: Coping with Pet Loss

by Marty Tousley

A Different Grief: Helping You and Your Children with Pet Loss

by Marty Tousley

Life Purpose Course Discovering Your Life Purpose: Living the Life You Were Born to Live

by Melanie Votaw

Dreams Course Dreams for Healing: Using Dreams as a Pathway to the Soul

by author Laura Grace

Soulmate Course Find Your Spiritual Soul Mate: Transforming Your Romantic Destiny with A Romantic Résumé

by Rev. Laurie Sue Brockway

Laughter Therapy Course Laughter for the Healing Heart

by Lynn Shaw, laugh therapist

Living Mindfully Course Living Mindfully: A Path to Wholeness

by Deanna Reynolds

Journaling Course Writing for Life: Creating a Story of Your Own

by Sandra Schubert

Shamanism Course Discovering the Shaman Healer Within

by Shaman Maggie Wahls

Aramaic Lord's Prayer A Healing Journey with the Aramaic Lord's Prayer: Reclaiming the Mysticism of Jesus through His Native Language

by Rev. Elizabeth A. Reed, Ph.D. with Neil Douglas-Klotz, Ph.D.

Aramaic Beatitudes Breathing with the Divine Breath: Deep Inner Healing in The Beatitude Way

by Rev. Elizabeth Reed, Ph.D. with Neil Douglas-Klotz, Ph.D.

Crystal Healing Course [New!] Crystals for Healing: Crystal Therapy in Multi Dimensions

by Margaret Loris

Goddess Course Discovering the Goddess: A Path to Healing, Spirituality and Joy

by Rev. Laurie Sue Brockway

Angels Course Healing Whispers: Communication with Your Spirit Guides & Angels

by Linda Pendleton

Holistic Prayers Course Holistic Prayers: Healing the Mind, Body and Spirit Through Prayer Free!

See how our self-paced delivery system works while being inspired by interfaith prayers.

Spirit Guide Course Journey to the Heart: Exploring the World of Spirit and Our Connection to It

by Linda Pendleton

Reiki Courses Reiki for Healing: Level I

by Maggie Wahls, RMT

Reiki for Healing: Level II

by Maggie Wahls, RMT

Herbalism Course Creating Your Own Healing Herbal Blends with Confidence

by Lana J. Thomas

Feng Shui Courses Dancing with Energy: 9 Steps to Manifesting Your Soul's Desires with Feng Shui

by Deborah Redfern

Feng Shui Soulutions: Your 30 Day Home and Life Makeover

by Deborah Redfern

Healing with Feng Shui and Color

by Deborah Redfern

Laughter Therapy Course Laughter for the Healing Heart

by Lynn Shaw, laugh therapist

Nutrition Course The Healing Power of Food: Conscious Eating

by Julianne Koritz, registered licensed dietitian